Let's keep live comedy COVIDSafe this winter! When attending shows, we kindly ask that you wear a mask when not eating or drinking
Frequent
Our theatre is open every Thursday—Sunday night, averaging three shows per night and 12 shows per week.
Original
You'll never see the same show twice — our improv comedy is created live on the spot, and we have freshly-written sketches for you every month.
Affordable
We believe that a great night out shouldn't break the bank. Most tickets at our theatre are under $25.
Hilarious
★★★★
"These guys make improv an art form."
— The Herald Sun
Proudly offering Australia's best Chicago-style comedy workshops.
Whether you're an aspiring actor/comedian, or just someone looking for a fun creative outlet, a class at The Improv Conspiracy Theatre is a great choice.
Over 2000 amazing students have laughed and learned with us since our launch in 2012. Now it's your turn!
Free trials available.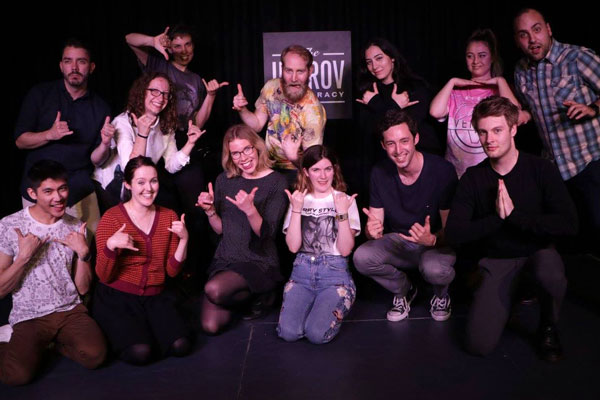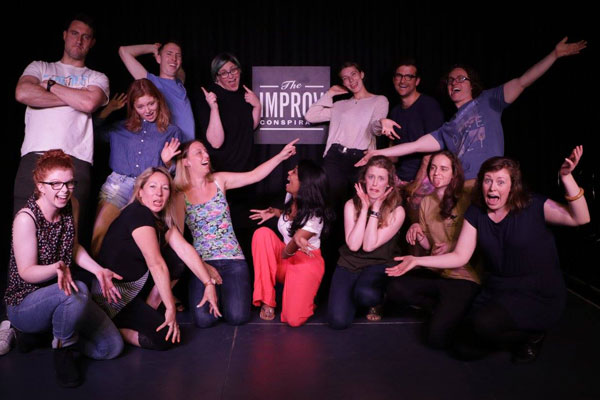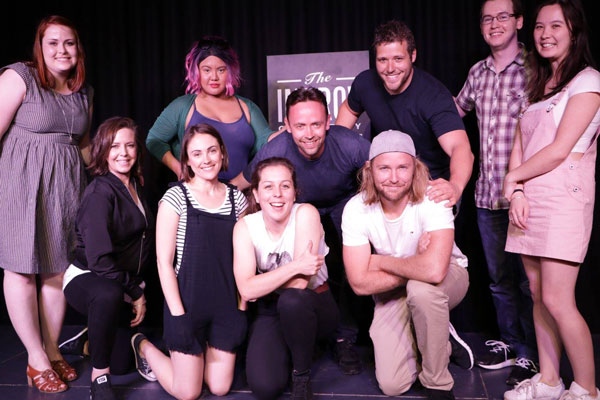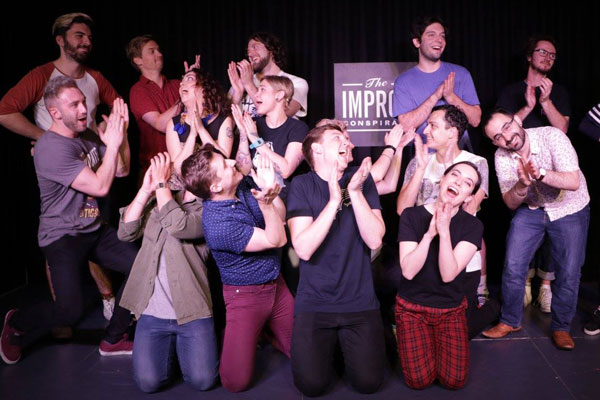 Improv is for everyone, especially you.
No script? No problem! Our improv comedy program is designed to help you unlock your inner creative genius.
No prior acting or comedy experience required.
Browse All Improv Comedy Classes
Take your ideas from the page to the stage.
Write, rewrite, rehearse, perform! Our sketch comedy writing program is designed to give you the tools and theory required to start creating hilarious sketches for the stage and screen.
No prior writing or comedy experience required.
We don't have any free trials listed at the moment, please check back soon!
We don't have any intro courses listed at the moment, please check back soon!
Browse All Sketch Comedy Writing Classes
Training for businesses and teams.
What workplace wouldn't be improved by giving the team better listening, communication and problem-solving skills?
Our corporate training sessions are seriously fun.
Info on Corporate Training & Events
Our latest updates
Live from The Improv Conspiracy Blog
View all blog posts
Life's short. Drink well.
The Improv Conspiracy Theatre serves a range of fantastic local and international beer and cider, plus some reliably tasty house wines.
We offer Happy Hour pricing ($1 off all drinks) during all of our FREE shows, including Jams.